As an Amazon Associate, we earn from qualifying purchases. This is without any additional costs for the buyer but does support us in maintaining our website.
Ten Toes Weekender vs Ten Toes Globetrotter vs Ten Toes Jetsetter vs Ten Toes Yogi
Have you heard about Ten Toes SUP manufacturer? They've got inflatable standup paddleboards covered, next to some other cool board stuff!
There's the extremely competitive All-Arounder; The Weekender. Then we look at the Globetrotter and its big brother the Jetsetter. We even have a squiz at the Yogi, their yoga paddle board.
| | | |
| --- | --- | --- |
| Ten Toes Weekender | Ten Toes Globetrotter | Ten Toes Jetsetter |
| | | |
| | | |
Ten Toes are a brand of the Westridge company and making a big impact on the SUP scene, while they can improve here and there with accessories, their SUP quality is right up there.
With lots to talk about we have covered some of the features that all the boards have in one go first up. Saves us on time to go review plenty more SUP's for you too!
The Materials
Ten Toes aren't doing anything different with their construction to most of the other SUP companies out there. But, that's a good thing because the usual way is also the best way. So what is the most common materials for inflatable SUP's?
It's military grade double layer PVC over a drop stitched core. Drop stitching refers to thousands of threads inside of the core of your SUP that expand as you inflate your board. As the pressure increases so do the strength and rigidness of your iSUP. They can only expand to a certain length and after that all the pressure does is reinforced their strength. The result is an inflatable SUP with hardboard qualities and assured durability.
Accessories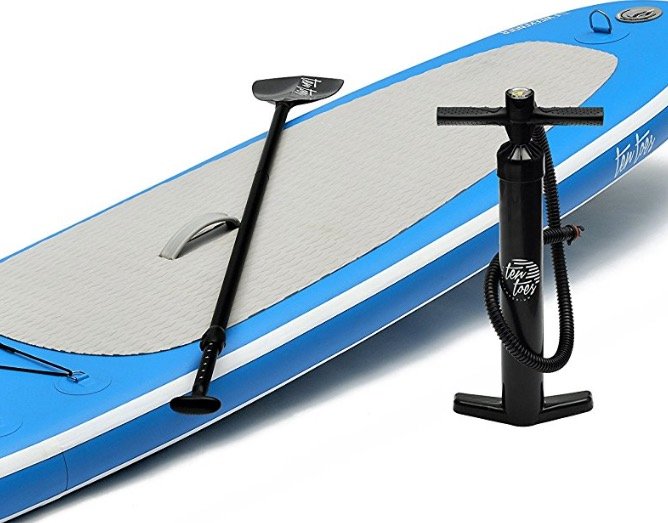 Pump – It's unheard of to get your SUP without a pump so of course Ten Toes includes one. But should you use it? Well of course if you have nothing else. But if you are planning on using your board regularly, you'll want to get either an improved double action hand pump or an electric pump.
The Ten Toes pump definitely gets the job done but as far as included pumps go, it's one of the lower quality ones. It's single action and does have a pressure gauge but it takes considerable time and effort to get your SUP to the 12-15 PSI that's recommended.
Height Adjustable Aluminium Paddle – Again, the paddle could be improved. But also again, it is better than nothing. If you are only starting you will be more than happy with the accessories.
The aluminum paddle breaks down for convenience but it's heavier than many paddles on the market. You'll care about that pound difference here and there when you've been paddling for a while.
Eva Deck Pad – Spread across the boards surface on all the boards is an EVA deck pad. Makes kneeling or doing things like yoga particularly comfortable.
Not just for comfort though, the deck pads also increase traction on board. It would be good to see the deck pad extended to the far end of the tail on some of the SUPs though. It helps for turning.
D-rings + Bungee Cords – All 3 boards we have reviewed have a D-rings at the tail for attaching your leash (which unfortunately isn't included) but also 4 more with bungee cords towards the nose. It's enough room to store a small bag or hook your paddle under but an increase in storage area would be a welcome addition!
Bag – No bag included..sad face!
Repair Kit – In the unlikely event you damage your SUP, Ten Toes has got you covered with their included repair kit. It's got all the bit and pieces much like every other repair kit. That is glue and patches and a valve repair tool.
The Ten Toes Inflatable Standup Paddleboards Comparison
Ten Toes Weekender 10′
Specs
| | |
| --- | --- |
| Length | 10' |
| Thickness | 6" |
| Width | 30" |
| Weight | 29 lbs |
| Capacity | 250 lbs |
The Ten Toes Weekender is an ideal All-Arounder option for your quiver. Plenty of stability throughout the whole board with strong materials, lots of width for balance and a slight rocker in the nose for versatility.
It's a shame about the accessories with Ten Toes SUPs because, otherwise, the boards themselves are competitive. Especially this Ten Toes Weekender. All-Arounders are always a jack-of-all-trades so we can't expect them to handle like a high-performance SUP in certain conditions. Though this is one of the best All-Arounders as far this versatile performance goes. On flat water, the Weekender has superb tracking with the option to remove the side fins and loads of comfort on board for long adventures. And as we mentioned earlier, the Ten Toes Weekender handles reasonably in small surf.
We love the different color choices too, as that is something very rarely available. Maybe one or two different colors but Ten Toes gives you 5 to choose from!
PROS
All fins are removable
Easy and secure fin installation/removal
Stability
Extremely versatile
Loads of color choice
CONS
No leash included
No bag included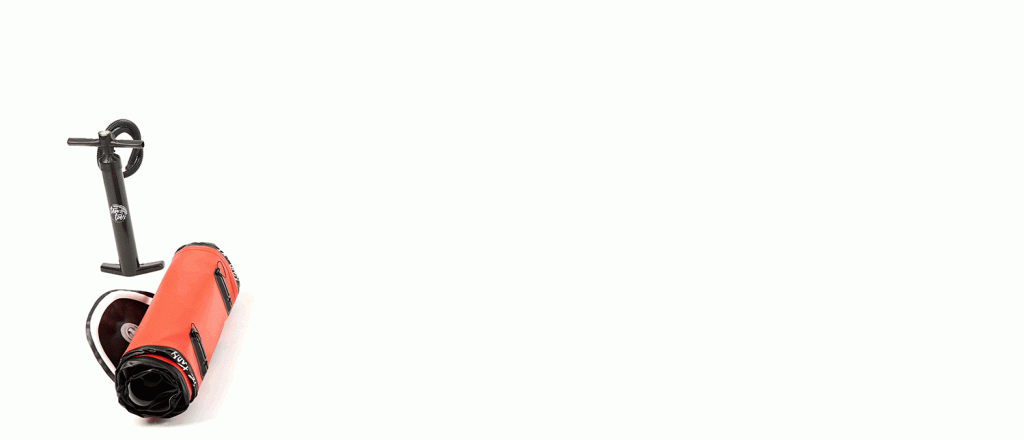 Ten Toes Globetrotter 12′
SPECS
| | |
| --- | --- |
| Length | 12' |
| Thickness | 6" |
| Width | 30" |
| Weight | 30 lbs |
| Capacity | 300 lbs |
If you are more bent on touring with speed then you are worried about being able to surf as well, then the Ten Toes Globetrotter may be more of what you after. The Weekender is a fun paddle around on flat water but it does not match the speed of the Globetrotter. Now, the Globetrotter isn't as agile as the Weekender just due to its size, so it'll be more of a challenge in small waves.
But why is that?
Well, the Ten Toes Globetrotter is narrower and has a sharper nose which means it can push through water more efficiently. It's also extremely stable as it's so long. Same as all the other boards, it's thickness and reinforced materials give your SUP an overall rigid feeling.
This Ten Toes paddleboard is a little thinner than most All-Arounders which is where most beginners start, so if you are a total newbie, you may find it a little wobblier than the Ten Toes Weekender, though it won't be for long. Then once you have nailed it, you'll be rewarded with an easy paddle but lots of speed.
Another reason the Ten Toes Globetrotter is better suited to flatwater is the fact it only has a single fin. But, that's the negative way to look at this brilliant center fin. Having only the center fin (which is removable for storage) provides less drag than if you had three. You do lose a little on stability and maneuverability with this fin setup but it's worth it for the extra speed.
If you really want speed look at the Ten Toes Jetsetter, though keep in mind at 14' long, it may be a little too big for the smaller rider or a complete beginner.
Again, you get a color choice of two difference schemes, not quite like the Weekender but still better than none!
PROS
Single fin for maximum speed and tracking
Hydrodynamic design to cut through water
Stability hasn't been sacrificed entirely for speed
CONS
The same as the others – no bag or leash
Accessories reasonably low quality
If you are touring in areas with a little chop, it can be hard to maneuver
Ten Toes Jetsetter 14'
SPECS
| | |
| --- | --- |
| Length | 14' |
| Thickness | 6" |
| Width | 30" |
| Weight | 31 lbs |
| Capacity | 350 lbs |
Are you confident navigating a boat? The Ten Toes Jetsetter is a big iSUP and with big rewards for the buyer.
At 14' long but with a sleek design throughout, once you get going, you'll be flying and staying flying. Given its sheer size, this SUP may not be for everyone. Beginners may find it intimidating and smaller riders may find they can get the same speed on something smaller.
Now if you are near the 220 lbs / 100 kg mark (this includes gear and/or another person/dog) you will love having something this size. Lots of cushioning on the deck and spacious deck area (30" wide at the center) means a cruisy ride. Though, if you are looking to get adventurous, all you have to do is fire up that paddle stroke and you'll be off.
Like the Globetrotter, the Ten Toes Jetsetter has a single fin setup, which is ideal for its tracking when touring or racing. Really, the Jetsetter is just an extended length of the Globetrotter.
PROS
Speed
A great touring alternative for the bigger riders that still offers speed
CONS
No leash
No bag
Accessories are reasonably low quality
Would like to see more storage space on a touring board
Ten Toes Yogi 10'
| | |
| --- | --- |
| Length | 10' |
| Thickness | 6" |
| Width | 35" |
| Weight | 29 lbs |
| Capacity | 275 lbs |
Now while it is not fair to try to compare the Ten Toes Yogi (Yoga SUP) to these other standup paddleboards, we still wanted to include it to show their full range. We are doing a full comparison review of Yoga SUP's soon.
Some Yoga SUP's literally are floating mats so the performance is hardly measurably compared to the usual SUP. We do have to say the Ten Toes Yogi is an exception. Super wide for stability when doing Yoga but it still has some shape throughout so it makes for an excellent cruisy beginner board or even for your kids.
It's a benefit to be able to do some yoga and then still go for a leisurely paddle!!
The Ten Toes Paddleboards Comparison in a Nutshell
Beginners
If you are wanting to get into touring and not interested in surfing or getting into choppy waters, the Ten Toes Globetrotter is your perfect SUP. Once you have got your technique you'll love the speed you can gain and even consider yourself a racer.
Now if you are wanting to be versatile, the Ten Toes Weekender will be your savior. It also is a great touring board but just not as fast the Globetrotter. Both boards are great for stability and forgiving when it comes to dodgy foot placement.
Intermediates and above
Any of them really! It depends what you want. The Weekender is up there in the world of All-Arounders as it can perform half decent in chop and surf.
The Ten Toes Jetsetter definitely will get you shooting ahead and most beginners would find it too much board to handle. But even if you are experienced (and if you are, you should know this!) your size should match its size, otherwise, you may just as well stick to the Globetrotter.
Which One Shall You Choose?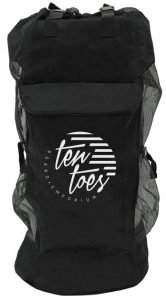 You have an inclusive range to choose from here!
So it all depends what you are after! Where you want to SUP-venture the most!
With a 1 year Warranty on their SUP's, Ten Toes will quickly and easily get back to you with any issues you have. While this isn't an extremely long warranty, most reviewers claim their Ten Toes SUPs last without any issues. Don't take our word for it either! Go have a look on Amazon and read all the great real customer reviews. And check out the Ten Toes Facebook page for some cool photos and stories.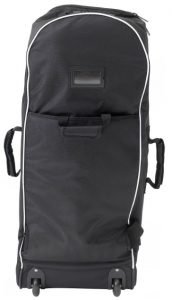 You will need to purchase a bag separately if you're after one, as well as the leash. Ten Toes do have backpacks for sale and they are reasonably priced especially the wheeled travel version.
Whatever you choose, we know you will be a happy Ten Toes customer!