As an Amazon Associate, we earn from qualifying purchases. This is without any additional costs for the buyer but does support us in maintaining our website.
The ocean is truly a different world from what we see day to day, and but it's just waiting to be explored. If you're considering a different and more active holiday than just sunbathing on a beach then you might want to consider something special like kayaking with orcas.
Seeing an orca up close is a truly amazing experience and one that is becoming rare to find because these killer whales are on the endangered list. Fortunately there are natural and sustainable ways for you to see them and we have picked some of our favorites.
So here it is!
The 5 Best Places to Go Kayaking with Orcas!
Johnstone Strait, Canada
This area of northern Vancouver is renowned for being the best orca location on earth and with over 200 reported orcas, you have a pretty good chance of getting up close and personal with them.
If you are committed to seeing killer whales then this is perhaps your safest bet and there are a host of whale watching tours and kayaking tours to meet the demands of nature fans. Conservation is key with these areas and the philosophy of the professional tours is to not disturb the natural routines of the whales and merely to get a closer look at their behaviours and habitat.
The Channel Islands, English Channel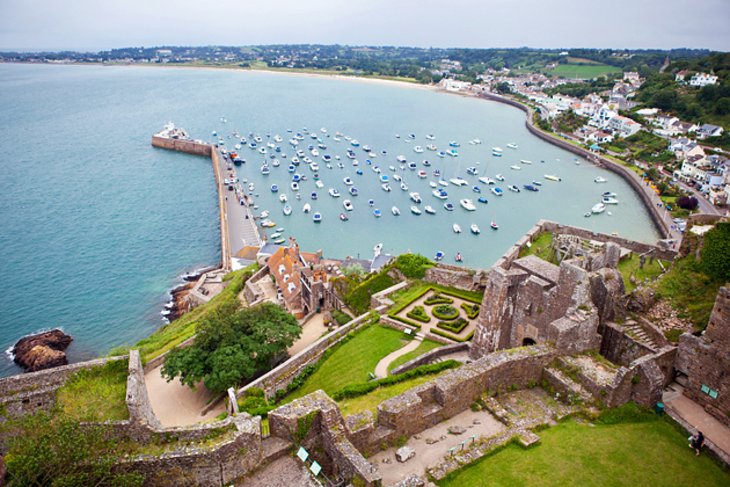 You don't have to venture as far as Canada for a glimpse of Orcas. In fact, if you live in Europe then one of the best areas to visit is the Channel Islands. It isn't just killer whales that you will be able to see either, tours often see Blue Whales, Humpbacks, and Finbacks.
The islands are a global destination for wildlife enthusiasts, and there are plenty of top quality tours to cater to any of your needs. The area is renowned for both terrestrial and aquatic wildlife observation so you do truly get some bang for your buck.
San Juan Islands, Washington
If you are looking for a summer kayaking trip then you'd be hard pressed to match the allure of the San Juan Islands. It is one of most popular kayaking destinations in the world. Having said that, Washington is home to pods of over 50 orcas and the chance of seeing them is pretty common as a result. Overall it is a truly beautiful location and there are some amazing views of the shoreline and lots to do in the surrounding areas, which is a factor a lot of people fail to consider when looking into these types of trips.
Tysfjord, Norway
Well to the north of Norway to be exact! This area is inside the Arctic Circle and by going there you will be sure to be ticking some boxes of the most amazing sights to see in the world. What better way to see orcas than surrounded by the beauty of Norwegian fjords? The orcas truly stand out in the amazing environment and you will come away with some amazing memories and beautiful photographs of your time there.
It is estimated that up to 700 orcas can come to the area in winter to feed. There are also a variety of ways in which you can see the orcas and these include being as adventurous as swimming with them, though this might not be advised for the faint of heart!
Southeast, Alaska
Maintaining our cold theme, Alaska is a truly breathtaking place to see nature and wildlife. If you are lucky you might also get a glimpse at the Northern Lights and there is also plenty to see outside of the marine life too. Many people believe there is no better place to go whale watching than Alaska.
There are a variety of renowned tours in the air designed to meet your needs and plenty of professional tour guides who will make the experience an educational and memorable one. Kayaking trips are less frequent, instead with larger tour boats being the tendency in these areas, but you can still hunt them out with a little bit of digging.
Sources
http://www.kayakingtours.com/kayaking-with-orcas/johnstone_strait_expedition.html